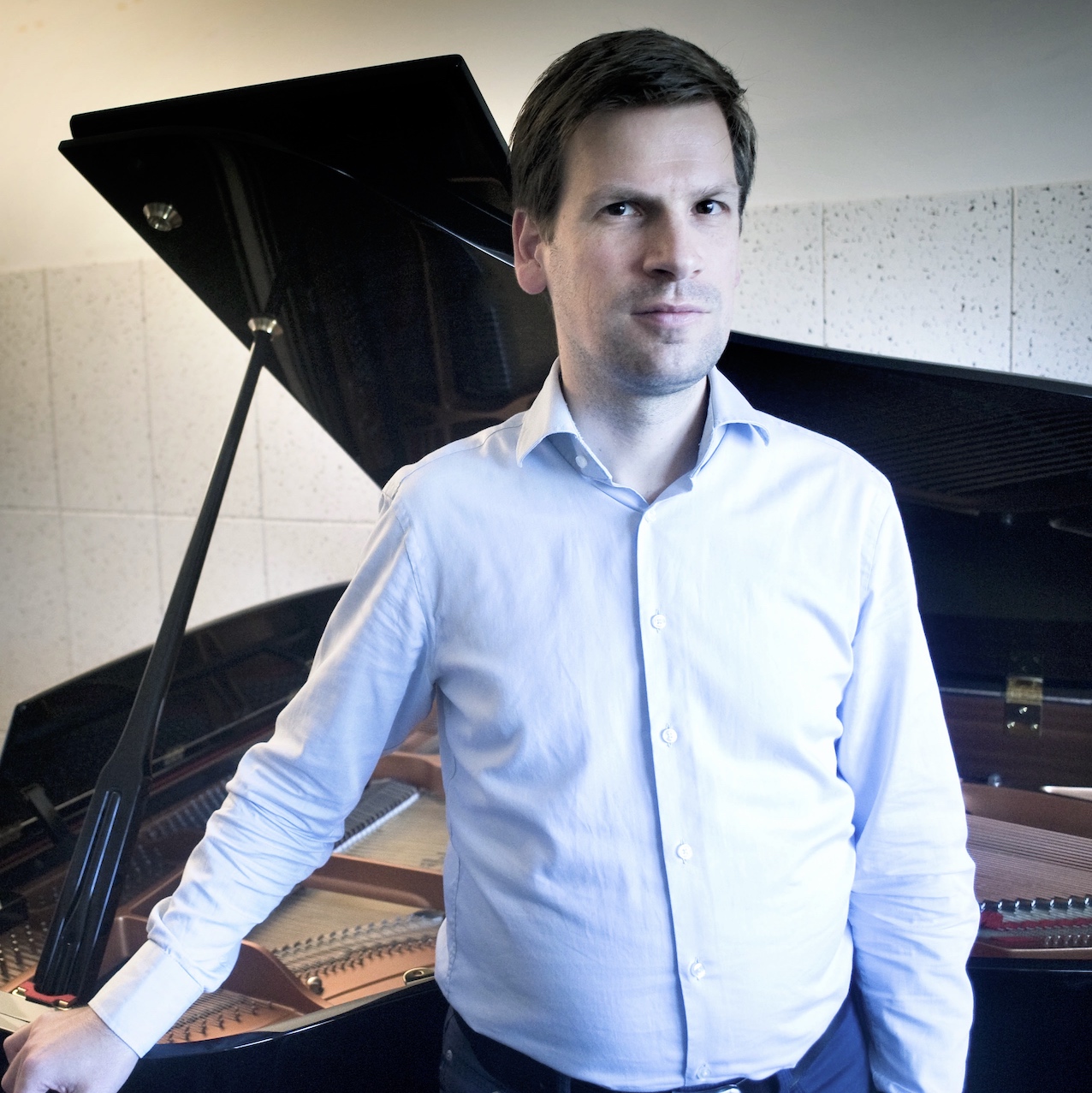 Pianist
"With a sobriety that hinders neither intensity nor freshness, the Dutch pianist Antal Sporck manages to seduce the real music lover."
(J.D. Burtin in La République du Centre)


"His 'motionless' but moving way of playing was remarkable. Such quick fingers, and what a profound expressiveness."
(S. van Ek in Friesch Dagblad)


Photo: Piet den Blanken
Antal's repertoire is broad, and reaches from Orlando Gibbons to freshly composed pieces. In all periods Antal finds music that is dear to him, but with a special preference for Scriabin and Ravel.
As David Kuyken's student Antal received his masters degree in 2006 with distinction for the choise and performance level of contemporary repertoire. Hereafter, Antal has worked together with composer George Benjamin on his piano music, and gave the Dutch premiere of Benjamin's
Piano Figures
. In 2007 Antal won 2nd prize at the internationally acclaimed
Orléans International Piano competition
, a piano competition for 20th and 21st century repertoire. He received the André Boucourechliev prize for his reading of
Archipel IV
, as well as the Chevillion-Bonnaud prize for his own
5 Preludes for piano
. In 2008 Antal made his solo debut in the Amsterdam Concertgebouw.
Below: Rag Infernal by the American composer William Bolcom, and Alborada del Gracioso from Miroirs by Maurice Ravel